Where your things
start new lives.
Donations like yours helped
Lakeisha start the next chapter of her life.
Ways to Donate
LOOK GOOD, MAKE A DIFFERENCE
 Build Career Pathways When You Shop Goodwill 
When you shop or donate to Goodwill, you create jobs and help fund our programs designed to help individuals grow their career and support their families. 
Shop, Dine, Host – with 15 facilities avaiable through Goodwill of Middle Georgia and the CSRA your patronage can make an impactful difference in your community. Your patronage helps build lives, families and communities – one beverage, one meal, and one gift at a time. 
 "Every person in our community shall have an opportunity to fully develop their potential." 
– Dr. Edgar J. Helms, 1941 
Goodwill strives to enhance the dignity and quality of life of individuals and families by helping people reach their full potential through education, skills training and the power of work.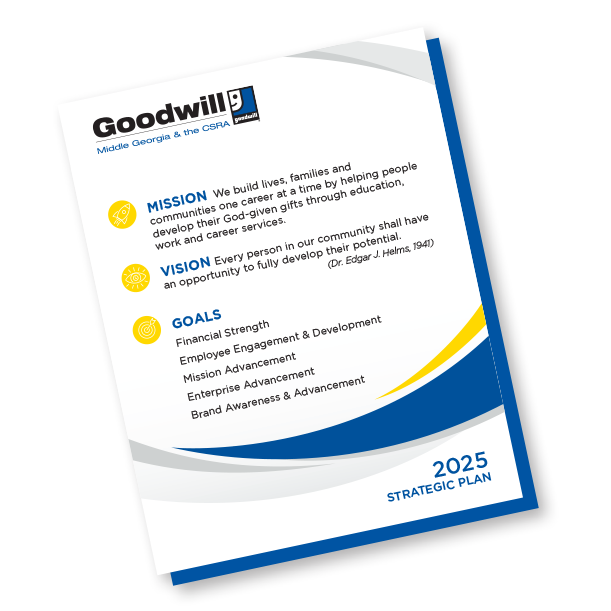 Download our Strategic Plan for a glimpse of the bright future ahead.